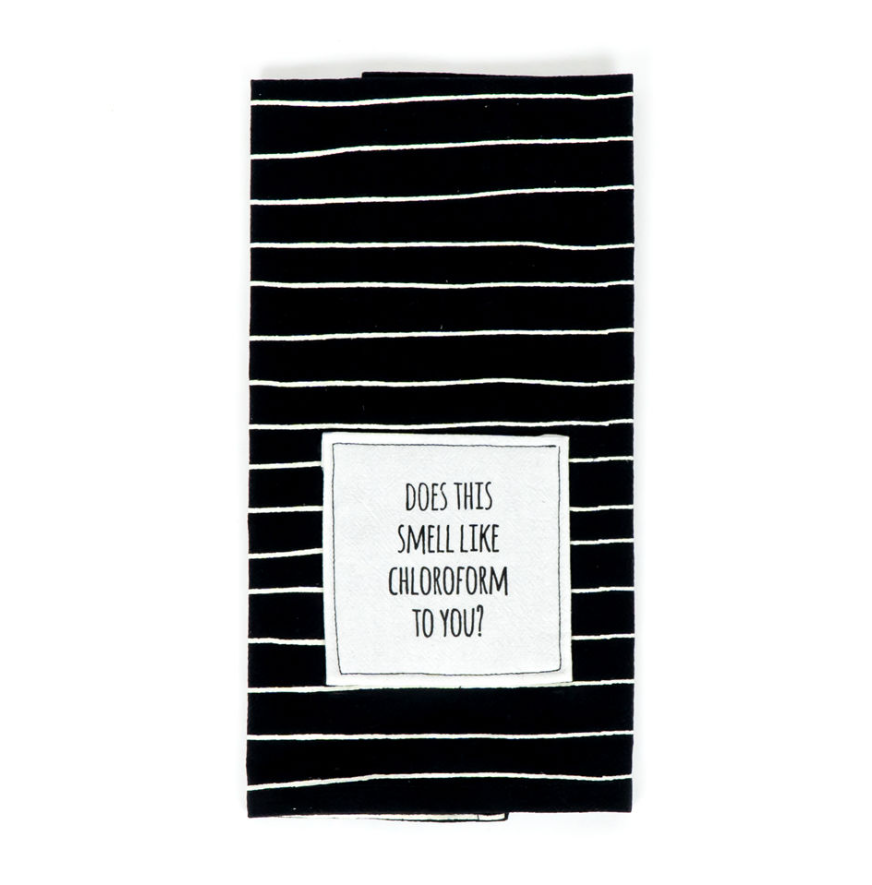 Chloroform Tea Towel
ntroducing the 15x24x.25 Reversible Tea Towel, a versatile and stylish addition to your kitchen essentials. Crafted with high-quality materials, this tea towel features a resilient and absorbent fabric that effortlessly handles any kitchen task.
With a sleek white and black color scheme, it exudes a timeless elegance that seamlessly integrates into any kitchen decor. The bold inscription "DOES THIS SMELL LIKE CHLOROFORM TO YOU?" adds a touch of modernity and intrigue, making it a standout piece in your kitchen collection. Measuring 15x24 inches, this tea towel provides ample surface area for drying dishes, handling hot pots, or simply adding a decorative touch to your kitchen. Its reversible design allows for versatile usage, ensuring you can display the side that best complements your style.
This item ships in 5-10 business days
---
Share this Product